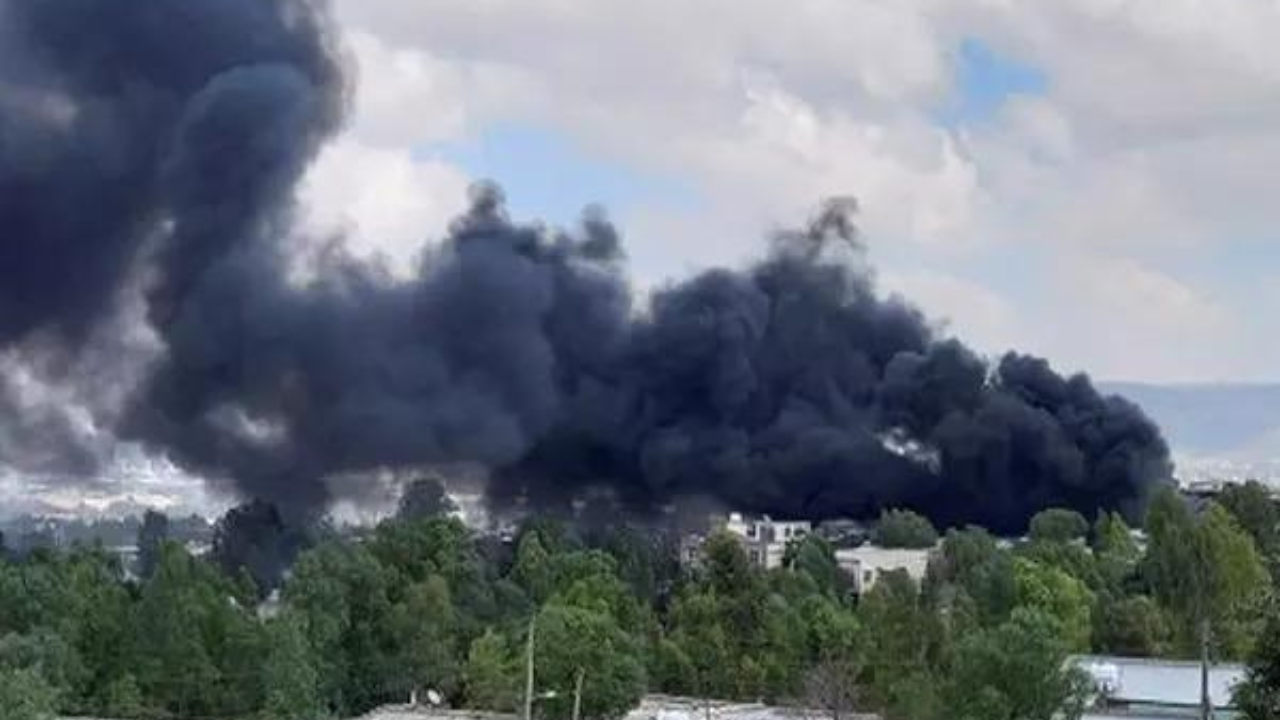 NEW DELHI: Following the recent fights between the rebel groups and the military junta in the bordering areas of Myanmar, India has issued an updated travel advisory for Indian nationals.
"In view of the evolving security situation in Myanmar, all Indian nationals are advised to avoid non-essential travel," the ministry of External Affairs said in a press release on Tuesday.
"Those already living in Myanmar are advised to take precaution and avoid travel to the regions affected by violence. Inter-state travel by road should also be avoided," the MEA release also said.
"Indian nationals living in Myanmar are requested to register with the Embassy of India, Yangon by filling up the form," the release added.
Indian nationals living in Myanmar need to download and fill out a registration form available on the MEA website and submit its hard and soft copies to the embassy.
Along with the filled form, they are also required to submit two colour passport size photographs of each member of their family, one copy of Passport's first page, last page and current visa page, and passport of each individual for verification.
Applicants will not be charged any fee for their registrations and will be provided with a certificate of registration within one month. Indian nationals can submit their documents either in person or through authorised representatives who will be required to produce an authority letter and proof of identity, according to the MEA website.
A number of Myanmar nationals fled from their country following the recent airstrike by the Myanmar army in the bordering areas of the country.
More than 26,000 from Myanmar's Rakhine state have been displaced since Monday after fresh fighting between Myanmar Armed Forces (MAF) and the Arakan Army (AA) according to the United Nations.
Meanwhile, around 5000 people from Myanmar have entered the Indian state of Mizoram following a fresh airstrike by the Myanmar army in the bordering areas along the Indo-Myanmar border.
In the wake of the situation. India has called for the end of violence after an airstrike at the Indo-Myanmar border and emphasised the resolution of the situation through constructive dialogue.
"Our position on the ongoing situation in Myanmar is very clear. We want secession of the violence and the resolution of the situation through constructive dialogue. We reiterate our call for the return of peace, stability and democracy in Myanmar," ministry of External Affairs Spokesperson Arindam Bagchi said on Thursday in a weekly briefing.
Bagchi further emphasised that, as a result of fighting in the Rikhawdar area, which is opposite Zokhawthar on the India-Myanmar border in Mizoram, in the Chin state of Myanmar, "there has been a movement of Myanmar nationals to the Indian side. We are deeply concerned with such incidents close to our border."
"We reiterate our call for the return of peace, stability and democracy in Myanmar," Bagchi stressed.
According to Reuters, Myanmar's military junta is facing its biggest test since taking power in a 2021 coup after three ethnic minority forces launched a coordinated offensive in late October, capturing some towns and military posts.
Last week, the military-installed president said that Myanmar was at risk of "breaking apart" because of an ineffective response to the rebellion. As per Reuters, the new combat will be another blow for the junta, which is increasingly stretched amid mounting armed opposition, fuelled by anger over the coup and crackdown.
Las noticias son informaciones actualizadas sobre eventos, hechos o situaciones de interés público. Estas pueden incluir reportajes sobre política, economía, deportes, cultura, ciencia y más. Las noticias se difunden a través de medios de comunicación como periódicos, sitios web, televisión y radio para mantener a la sociedad informada sobre lo que está ocurriendo en el mundo.